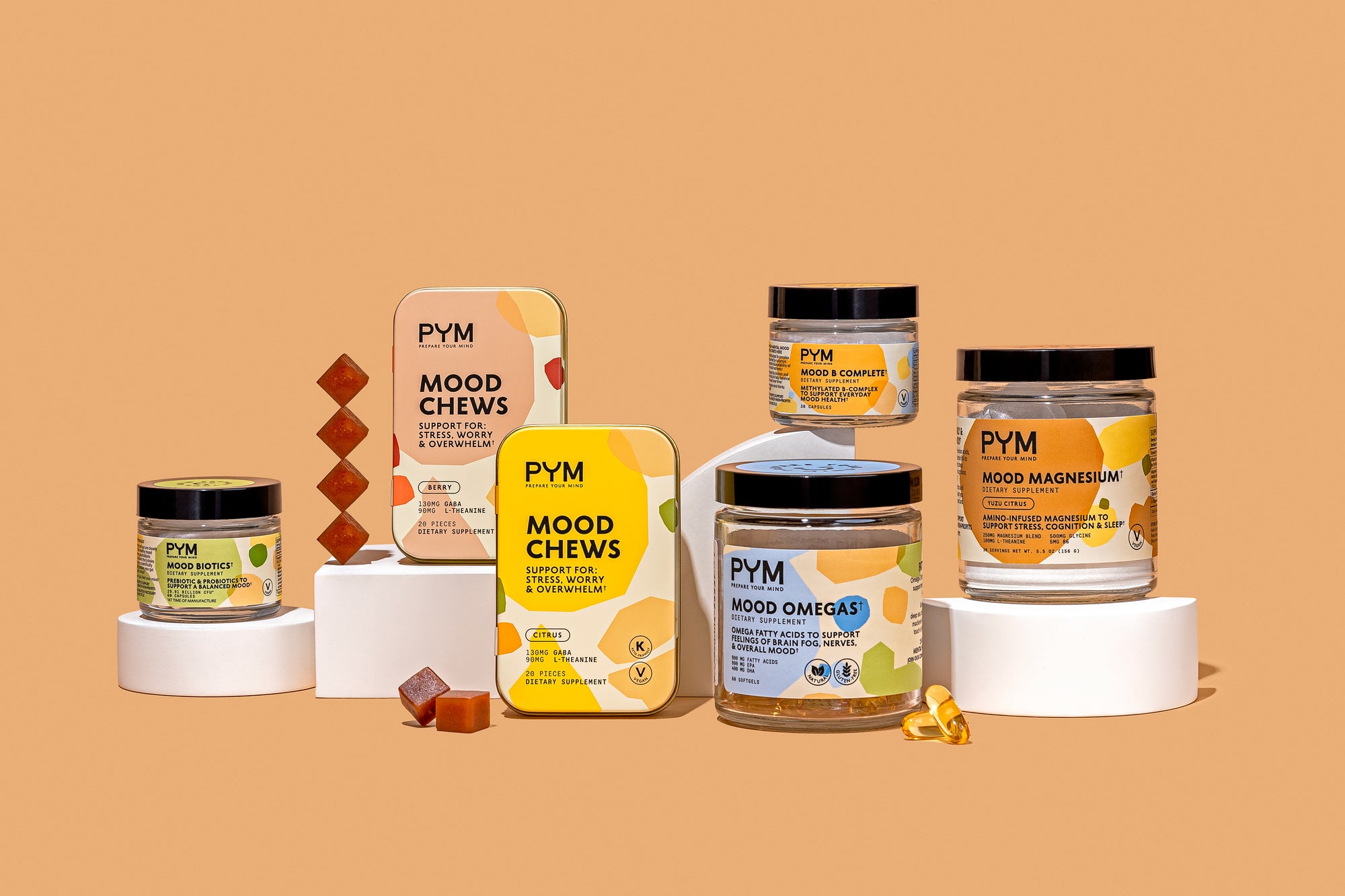 · By PYM STORE
Moving forward with peace of mind
As we close out 2022, we want to make it as easy as possible for you to try mental well-being support solutions with confidence. For the first time ever, we are offering a money-back guarantee if you don't feel a difference in your mood after using our products for 4 weeks when you subscribe & save."
You + PYM = a happy, healthy, and fulfilling life
They say that obsessing about the past is depression, and fixating on the future is anxiety, but there's something about the last days of the year that can invite a peaceful moment of reflection on the year and looking forward with hope for the year ahead. So in the spirit of positive reflections and hopeful future, I'd like to share my gratitude that our paths have crossed. I feel lucky to be part of your journey and lucky to have you as part of mine. I would also like to offer to help to make a strong start to the new year even easier.
The entire PYM team shares a belief that everyone has the right to live a happy, healthy, and fulfilling life, and while the state of our mental health might not be our fault, it is our responsibility. So we are committed to creating a world where mental health is recognized as a priority, and everyone has access to supportive resources. High-quality, natural, and effective supplements can play a big role in supporting mental well-being, and we are dedicated to providing solutions we know work.
Without you, this would not be possible. Thank you to all of those who have shared feedback, engaged with our products, and helped us push our brand forward. We made a conscious effort to listen in 2022 and focused all of our efforts on one major goal:
Create new solutions that make a difference in the lives of our customers and help them achieve their mental health goals.
All of the new in 2022
In 2022 we introduced:
1. Mood B Complete - good mood fuel for an energized day
2. Mood Biotics - probiotics proven to increase serotonin production in the gut
3. Mood Magnesium - the best way to unwind (and fall asleep) after a long day
4. Mood Omegas - the food your brain needs to perform 
5. New Mood Chew Flavors - did anyone say Berry!? 
Steps for a stress-free 2023
Heading into 2023, we want to make it easier than ever for you to try something new, experience the benefits, and achieve your new year's goals!
How it works:
1. Subscribe to any of our products or bundles.
2. Save 15% when you subscribe.
3. Take your PYM every day for 4 weeks. 
4. See how you feel and email [email protected] to share your feedback.
Wishing you a stress-free transition into the new year, and I hope that you make time for rest and rejuvenation to prepare your mind for the months ahead.
Best,
Zak Williams
PYM CEO & Co-Founder
Ps. I recommend our Serotonin Support Bundle if you don't know where to start!