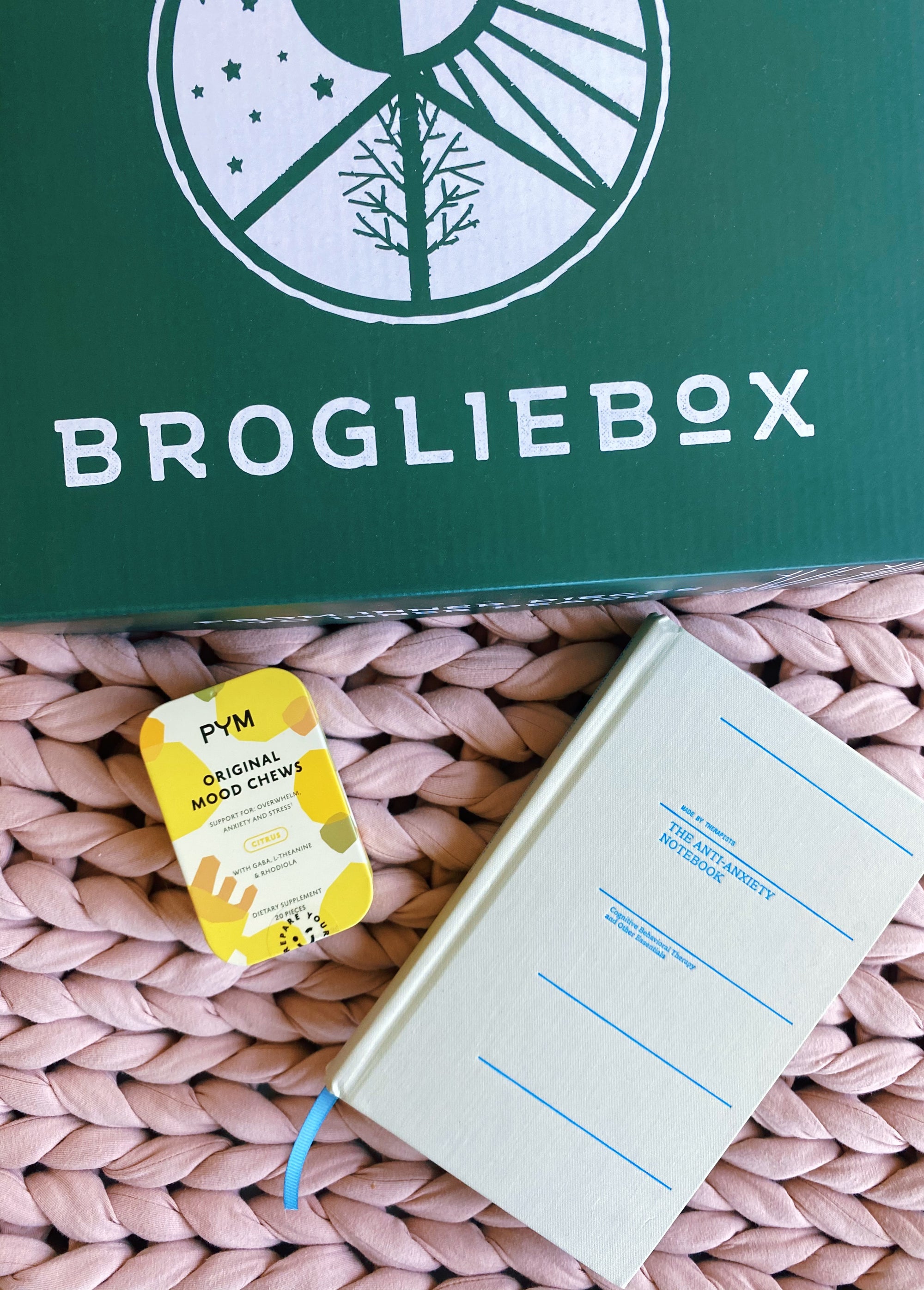 · By PYM STORE
Build your personal mental health toolkit
Feeling prepared is the best way to help combat anxiety.  
Building a mental health toolkit can be essential to combat stress and anxiety. Anxious thoughts can take over anyone's mind but having calming solutions on hand can allow you to feel confident in even the most stressful moments.
What is a mental health toolkit? PYM defines a mental health toolkit as personalized resources to have on hand no matter what life throws at you so you can calm your mind from overwhelming thoughts and bring your best self to any situation.
Tools in your mental health toolkit can come in many different forms and we believe in finding what works best with you. Everyone's mental health journey is different so the tools you choose should be unique to you. Natural and safe solutions to support mental health allows us to most effectively manage each day as our best self.
If you are looking for some new additions to your mental health toolkit, here are a few of our favorites:
1. Bearaby Blankets
Bearaby is an award-winning weighted blanket company creating a calmer, more collected world, one nap at a time. Quality sleep is essential for ones own mental health and having a quality weighted blanket can allow the mind to fully unwind. We especially love Bearaby because they are sustainably made from natural eucalyptus fibers.
2. Therapy Notebooks
Therapy Notebooks creates accessible mental health tools you'll enjoy using — made by psychologists and supported by research. Their first product, The Anti-Anxiety Notebook, is a Cognitive Behavioral Therapy (CBT)-based notebook. The journal entries are made to help you track your emotions, become more aware of thought patterns, and productively reframe thoughts so that you can better manage your stress and anxiety.
3. Homesick Candles
Founded in 2016, Homesick is a home fragrance and lifestyle brand with one simple goal: to bring joy to your home by helping you feel closer to the people, places, and moments that matter most. Falling deeper in love with your home is a great way to create a safe space that allows you to unwind when you need to most.
4. BroglieBox
Speaking of mental health toolkits, you can actually begin the process of building your own with BroglieBox. These thoughtfully created care-packages and kits are filled with products and resources for mental health support and stress relief.  Pick one of the curated boxes or build your own. Broglie Box wants to help you go from inner pieces to inner peace no matter where you are in your journey.
Use the code PYM10 for 10% off any item in the BroglieBox store.

5. PYM Mood Chews
(of course!)
In honor of Mental Health Awareness Month, we're donating 20% of our profits (instead of our usual 1%) to Bring Change to Mind every time your purchase PYM Mood Chews.
Build your own mental health toolkit. Get the stress and anxiety relief you deserve.
Feel prepared.