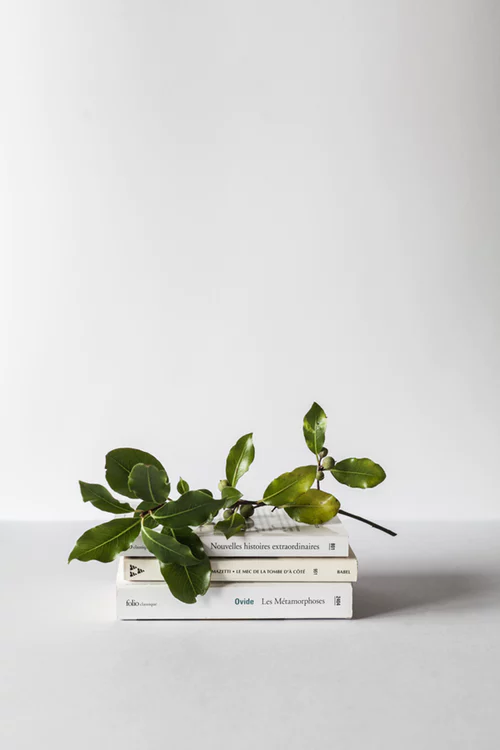 · By Caitlin Bray
Jobs For People With Social Anxiety: 15 Options
Social anxiety is no joke, and all the therapy, supplements, and lifestyle changes in the world may not make you feel ready to approach a life in the workforce where you have to interact directly with the public. Customer service jobs aren't for everyone and can be especially difficult for those prone to anxiety attacks. 
The great news is that there are plenty of jobs out there, with a variety of different educational requirements, that are perfect for those dealing with social anxiety issues. Here's a list of the top 15.
#1. Web Development
When people think of jobs for the socially anxious, web development is often one of the jobs that come up the most frequently. Web developers, also known as programmers, are the people who take a web design (created by another team) and make it into an actual webpage using HTML, Python, or CSS. 
The reason this job is so great for someone with social anxiety is that much of the development is done individually. That means that there is very little interaction with other people, and much of that is done over the phone. The job is also highly paid and only requires a bachelor's degree.
#2. Musician
If you're musically inclined, consider making your love for music into a career! For the socially anxious, a career as a musician is a way to perform in front of people without directly interacting with them. Many musicians almost have an "alter ego" when they are on stage, which allows them to be outgoing when they are usually much more reserved. 
And it doesn't even require a degree! There are tons of different options for musicians as well— symphony, orchestra, leading a band, playing acoustically, performing at weddings, etc. Choose the one that makes the most sense for you and your mental health.
#3. Writer
Writing is another great job with plenty of flexibility and only as much social contact as you want. Whether writing for a newspaper, a journal, an online publication, or just for yourself, writing is a solitary act of creation. 
Depending on what you want to write, you may not even need a degree! It is great for the socially anxious because, under the right circumstances, you can work by yourself as much or as little as you'd like. Creativity can also help boost the mood and give you an outlet to vent!
#4. Freelancer
Freelancing is many people's dream job. You essentially work for yourself, choosing the clients that you take on. Freelancers come in all sorts of different varieties—writers, web designers, photography, tutoring, etc. You just have to know what your marketable skill is and go out there and find clients! 
In many cases, the majority of the interaction that you will have with people is done through a computer screen and without face to face meetings. Most freelancing can be done from the comfort of your couch. You may not even have to get out of your pajamas if you don't want to!
#5. Dog Walker
The benefits of having a pet are well documented. They help keep you active, can decrease your blood pressure, and help you feel less lonely. Unfortunately, not everyone can have a pet. Don't worry, though! There are other options out there. 
Dog walking is a great job for anyone who may be dealing with social anxiety. It gives people all of the positive benefits of owning a pet without any of the responsibility. And the best news is, you get to hang out with dogs all day and not with coworkers! There are services out there you can work through, or just hang a few flyers and attract your own clientele.
#6. Veterinary Technician
For those who want to do more than just walk dogs, a career in veterinary medicine may be just the thing! It's the perfect job for the socially anxious because you'll spend more of your time working with animals. 
A job as a veterinary technician does take an associate's degree and certificate, but you'll be rewarded by getting to help animals that can't help themselves. While there is some social interaction required, you'll be able to talk to the pets most of the time, even when with their owners. 
#7. Park Ranger
Now, more than ever, getting outside is essential. Not only does the sunlight help people increase their vitamin D levels, but it also can do wonders for your mental health. What better way to spend more time outdoors than to make it your career?
Park rangers get to spend their days outdoors, hiking and monitoring state and national parks. While some handle park education, others spend most of the day solo in the great outdoors. You'll likely need a degree in a related field, like environmental science, wildlife and forestry management, or horticulture. It's perfect for those with social anxiety who love being outdoors.
#8. Truck Driver
For those who like to drive and also tend to be socially anxious, trucking driving is a great option. Truck driving can include either long or short distances and involve hauling all kinds of different types of freight. All you'll need is to obtain a commercial driver's license. 
#9. Electrician
Tradesmen are just as important as any job that needs a degree. Without electricians, plumbers, HVAC technicians, and more, our homes wouldn't be able to function properly.
Although social interaction is required when entering a home to make the homeowner feel comfortable, most of the job is working technically to fix the home's electrical system with very little interruption. 
In most states, a certification is required to work safely as an electrician. After that, find a company to work for, pop some headphones in, and enjoy days where you get to work on your craft without any annoying coworkers. 
#10. Landscaper
All the benefits of a park ranger with none of the necessary education, landscaping allows people to spend time outdoors with very little human interaction. Landscaping is far more of an art than people give it credit for, and you'll get to create outdoor spaces that people fall in love with. 
The social interaction that you will get will be with happy customers who love what you've done. This will provide you with plenty of dopamine hits and vitamin D with none of the cubicle life. 
#11. Delivery Driver
For those who want to drive but don't want to have nights away from home like are required as a truck driver, a delivery driver is another job opportunity for socially anxious people. 
Especially with the rise of no contact deliveries, you'll be able to get a workout lifting boxes, driving around listening to music, and delivering packages to people around town. This job requires very little social interaction, and that interaction is in very short bursts. 
#12. Business Owner
If none of the other job options on this list sound good, why not start your own business? While this is definitely more social than many other jobs we've discussed, it definitely allows you to set your own hours and do things the way you want them down. 
You can hire people to perform the jobs that you aren't interested in doing, and you can do the work behind the scenes to achieve your own dreams. It's a great, albeit expensive, option for anyone dealing with social anxiety. 
#13. Medical Transcriptionist
Jobs in the medical field will always be in abundance. Medical transcriptionists, coders, and billers all can perform their work from their own homes. With an easy to obtain certificate, you'll be able to work at your own pace transcribing medical records for doctor's offices. 
There is very little interaction with people, which is great for socially anxious people looking to do something important. 
#14. Massage Therapist
In addition to therapy, mood supplements, and exercise, many people turn to massage therapy to help them deal with the stress they may be experiencing. But have you ever considered a career in massage therapy?
Massage therapy allows you to connect with people in a calm, quiet space. While you're massaging, it is dark, and you aren't required to make small talk with your clients. If the idea of touching strangers doesn't bother you, but you're looking for a job that can help you manage your social anxiety, massage therapy might be the way to go. 
Certification is often fairly inexpensive to acquire, as well, and you have the option of working for a business or working for yourself. 
#15. Chef
If you love to cook, a job as a chef might be the career for you! Cooking for a living may be high stress, but it allows you to focus intently on the job at hand without a lot of downtime to make small talk with your coworkers. 
Considering how many chefs out there deal with social anxiety, you'll be in great company! Chefs have come a long way, and many are considered rock stars. Plus, depending on where you work, you'll get to be creative!
Sources:
https://www.cdc.gov/healthypets/health-benefits/index.html
https://www.forbes.com/sites/cassidyrandall/2020/04/09
https://www.goodtherapy.org/blog/massage-therapy-mental-health-0401135