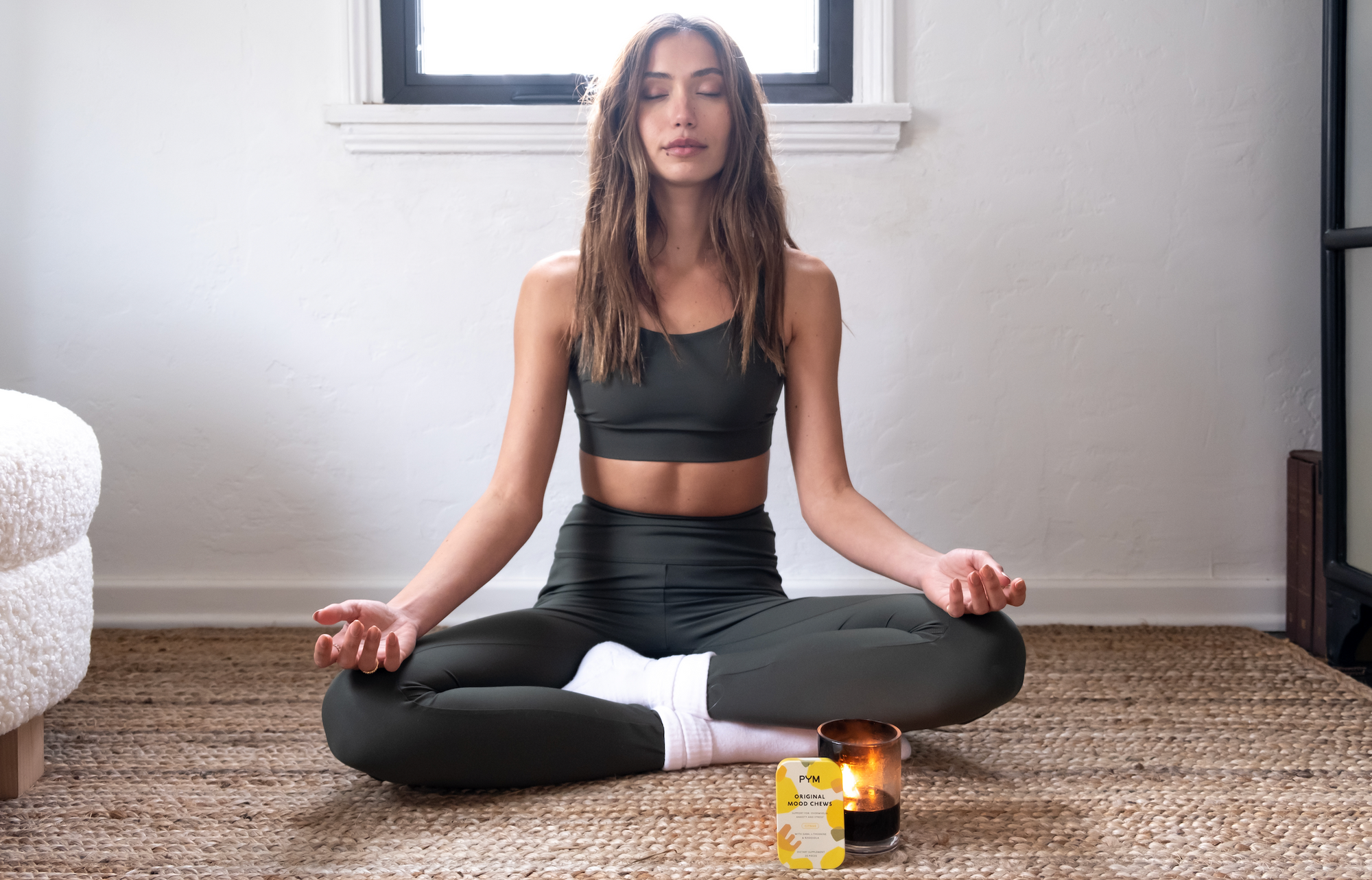 · By PYM STORE
5 Mental Exercises To Prepare Your Mind For 2022
Get 5 Mental Exercises To Start Adding to Your Routine This Year
With a new year around the corner, it's that time where we become inundated with "New Year, New You" messaging everywhere we turn. While a new year gives us a moment to recalibrate and set intentions for the year ahead, New Year's resolutions tend to fail. Studies have shown that about 80% of people fail to achieve their New Year's resolutions. But, that doesn't mean we have to give up on goal-setting altogether. 
New Year's resolutions are often unreasonable, nonspecific, and honestly just make us feel bad about ourselves. This year, instead of challenging ourselves to achieve unrealistic resolutions, we'll be focusing on preparing our minds to be their best in 2022. Good mental health is about so much more than just our minds, it improves our wellbeing, physical health, and everyday functioning. So if you're looking to improve your life in any way, it can't hurt to start looking inward for some health benefits. 
Here are 5 exercises to help prepare your mind for 2022. 
1. Start every morning with gratitude 
Gratitude is good for the soul. Starting your day with a gratitude journaling session is a small, but impactful exercise to add into your routine. Studies have shown that gratitude journaling boosts feelings of optimism and happiness, and can even positively impact our physical health. A 10-week study found that those who wrote about things they were grateful for, instead of things they were irritated by or ambivalent about, exercised more and had fewer visits to physicians than their less grateful counterparts. You can gratitude journal at night too. Just find a time that works for you and try your best to stick with it. 
2. Create a word of the year
You may have already heard about this idea from Oprah Winfrey, Melinda Gates, or one of the many other successful people who choose to set their intentions for the new year with a single word. While a new year's resolution challenges you to complete and achieve one singular goal, a word of the year, while it seems small, acts as a guiding force for all of your actions throughout the year. For example, you may choose the word "present" as a reminder to always be where your feet are or "create" as a small sign that you should take the risk and think outside of the box. This exercise is a meaningful way to set your intentions for the new year without too much pressure.
3. Start hyping yourself up 
Many of us are our own worst critics when really we need to be our own cheerleaders. The next time you find yourself standing in front of a mirror, don't judge your outfit or complain about how you look. Use this face-to-face time as a moment to practice positive self-talk. Look yourself in the eyes and compliment that person you see on the other side, using "I" statements because after all it is you. It may take a while for you to become comfortable with this technique, but over time this can really boost your confidence and self-esteem. So, what are you waiting for? Get in front of a mirror and give yourself a pep talk. 
4. Meditate 
In today's chaotic world, it can be so hard to find the time to slow down and just be in the present moment. Studies show a meditation practice helps you get away from the information overload of everyday life, freeing your mind from stress and worry, even if just for a few minutes a day. Ultimately, mindfulness meditation provides relaxation, tranquility, and a sense of calm that lasts beyond your meditation session. If you're new to meditation, guided meditation is a great way to start. Calm, Headspace, and Inscape are a few apps that offer guided meditations. You can even just use Google and find a guided meditation you like on Youtube. 
5. Get creative 
Painting, cooking, drawing, dancing. Not only are these activities really fun, but they can help reduce stress and anxiety. In a 2016 study, researchers investigated the impact of creativity on the cortisol levels of 39 adults. The scientists gave everyone art supplies and let them unleash their creativity for 45 minutes. Regardless of skill level, about 75% of participants experienced a decrease in their levels of cortisol, the stress hormone. That's all the more reason to pick up an old hobby, learn something new, and let your mind run wild with ideas. 
Wishing all of our PYM family a healthy and happy New Year! What will you be doing to make sure you're your best self come 2022?